top opzioni binarie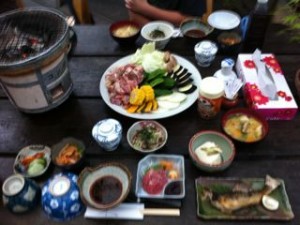 I love going to onsen hotels in Japan. An onsen is essentially a hot spring spa, they are not unlike a turkish bath except that you must thoroughly bathe from head to toe before entering the bath. If you have previously bathed, you may simply rinse down with a cup and small basin of onsen water provided before entering the bath. They are usually part of a hotel and not necessarily open to the public. Although there are many that allow public access as well. Some are more natural than others ranging from a simple pool of hot water to water park like structures that are coed and require swim suits. Usually, they are single sex baths where you will be in the presence of other people bathing naked.
binary option brokers in india
binära optioner handelsbanken Another typical benefit of the onsen hotel is they provide a dinner and sometimes a breakfast as well. The dinner is a wonderful multi-course experience in fine Japanese cuisine. A ryokan onsen is a traditional Japanese style hotel with an onsen. You sleep on a futon on tatami floor and the room often has no furniture other than a table. Pictured is just one of the awesome meals I have had at an onsen.
arrotondare lo stipendio opzioni binarie